How To Bypass Frp Lock On Samsung
First install samsung usb driver on your pc and connect any wifi on your phone Run samsung frp tool and disable driver signature and restart your pc after restart on your pc (connect pc to mobile via usb cable) click bypass frp and install driver.
JavaScript needs to be enabled in order to be able to download.
This Samsung FRP tool one of the most popular. and one of the best Samsung FRP bypass tool it is very simple and easy to use. this tool makes easy-firmware team. tool name easy Samsung FRP tool v1.0 2020. this tool is free and you can use this tool offline. and it's work all the latest Samsung mobile FRP bypass
How To Bypass Frp Lock On Samsung A20
Download Samsung Bypass Tool. Once extracted copy the 'Bypass any Samsung Google Account Lock.apk' file to a USB pendrive with OTG feature (or you can use a OTG cable with a normal pendrive). When you connect the OTG USB storage file manager will appear on your Galaxy Phone.
Bypass FRP Samsung S6 Via Hushsms method. 1: Insert a sim card with an SMS plan in an unlocked phone. 2: Download and install Hushsms then click on open. 3: Insert a sim card without pin code In the FRP locked S6 device. 4: Turn ON The FRP locked device and Connect it to a Wi-Fi network.
You will need to bypass Factory Reset Protection (FRP) on your Samsung Galaxy S10 if you can no longer get into the Home screen. The FRP will be tripped if you performed the Master Reset on your.
Samsung FRP Tool unlocks the FRP of Samsung devices. It is 100% tasted and also it is free to download. However, it is the little software that takes a little space of your pc and allows you to bypass FRP. tis tool supports all OS like windows10 windows 8 windows7 windows XP vista. So, if you want to bypass any of Samsung phone FRP, you can download this Samsung FRP tool without any hesitation. Latest Version Download Samsung FRP tool. FRP tool Samsung for all Samsung devices FRP bypass
How to FRP BYPASS ALL SAMSUNG PHONE.
STEP BLOW
first install samsung usb driver on your pc
and connect any wifi on your phone
Run samsung frp tool and disable driver signature and restart your pc
after restart on your pc (connect pc to mobile via usb cable) click bypass frp and install driver
now frp tool send commend on your phone ( youtube privacy page) Click view
and browse your phone visit https://frpbypass.romstage.com/file and download apex launcher.apk>install>open
open setting
open security setting
open other security setting
Pin windows enable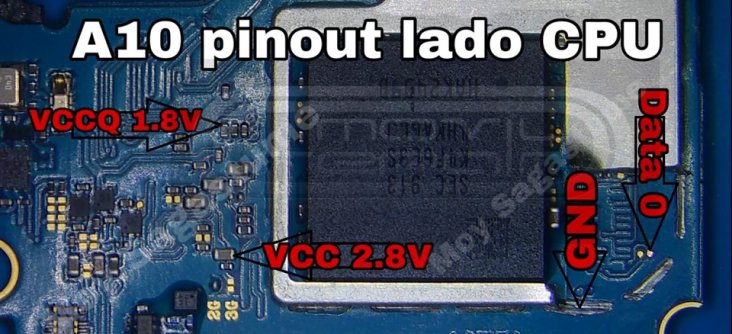 and choose/create any pattern
now restart your phone
enter aftter choose/create pattern
now any googel account sign in create and skip
How To Bypass Frp Lock On Samsung J1 Mini
FRP is the new security feature added in Samsung android devices for the enhanced security. If FRP is enabled in Samsung phones and you forget the password of the Factory Rest protection then you can lose your access to your android device.
How to remove FRP from the Samsung devices
You can be stuck out and can lose your grip over your devices if you have forgotten the account password with which you have synced in FRP.
No matter which Android device you are using you can face the scenario of staying log out of your mobile phone if you have enables FRP protection and forgot its password.
Following are the easiest steps to disable Factory Reset Protection from the Samsung devices
So hold on and read the steps carefully as you cannot miss any of the steps to achieve the required results.
Also, consider it as a declaimer that follows the following steps wisely and legally. Because having little knowledge or if you are not clear about the procedure you can damage the system software of your device.
First of all, you have to hard restart your device
Hard restart means to press a combination of keys like Power+ volume up +menu
Download bypass tool for Samsung device and extract that tool to your computer
After being extracted copy the Bypass Samsung Apk to the USB drive
Later on, connect that USB with the mobile phone using an OTG cable.
The file manager will have appeared on the screen.
Now install the Apk from the USB storage.
If the installation is blocked because of the restriction of the installation from unknown resources then go and change the installation settings and enable installation from unknown resources.
Once done, then install the Apk.
Now open the backup and factory reset settings from the device settings.
Click on Back up and reset-àfactory reset->device reset and then delete all
Your phone will start booting and will be reset.
And then FRP will be removed from your device.
After that, you will never be asked for any Gmail account at the time of installation.
HOW TO BYPASS FRP USING REAL TERM
If you are using the latest Samsung device then there are high chances that the first method will not work for your device.
But don't worry there is an alternative method for you to bypass your latest Samsung device by using the real-time method.
But before you proceed make sure that you have the SIM card removed from your device to get the most reliable results.
While this method is quite complicated but we have summarized these difficult steps easily.
You have to firstly download Real-time Applications on your computer.
Also, you have to install any FRP bypass Apk
Install Real-Time application on your Pc.
Connect your phone to your pc with the help of a cable.
Now click on the computer and select the Device Manager and then select the modem
Now tap on the connected Samsung device
Now note its port number by going to the Modem tab.
Now launch the Real-Time application.
Select the port number on which the Samsung device is connected
Click the change button
From the display, settings enable half-duplex settings.
Click on the sent tab to directly start instructions to your phone.
Now type at+creg?rn command on display and click on send
Once it is done then type atd1234;rn command and tap on send
Enter these commands again and again until you get the dialer screen on the phone
Once you get the dialer screen go to the factory settings of your phone and reset the data factory.
That's all your FRP has been bypassed.