Did you face the FRP lock issue on your Samsung Android Phone? If your answer is yes. Then good news for you, here I upload the latest version of Samsung FRP Tool that will definitely help you to bypass the FRP lock in a few steps or one click. So, check below to download the latest version of the Samsung FRP Bypass tool from below and follow our FRP bypass steps to unlock your phone easily.
Download the Google bypass APK named Samsung frp settings.apk on your device using the link given above. Now, locate that APK file and copy it to a USB, and then connect your phone to that USB using an OTG cable. Go to your file manager and locate this APK file. After that, click on that file and tap on install.
FRP is automatically turned on when you added a new user on your phone, Once FRP is enabled then it prevents any user to use the phone after the factory reset.
If you hard reset your phone, Then it will ask you to enter the old google account that you used before the factory reset to identify the real owner of the phone. FRP is a very good feature no doubt, but many people also facing the FRP lock problem so that's why here I sharing with you the latest working FRP tool that will work on any Samsung phone and any security patch, to work with this FRP tool you have to follow proper methods to bypass FRP lock without wasting any time.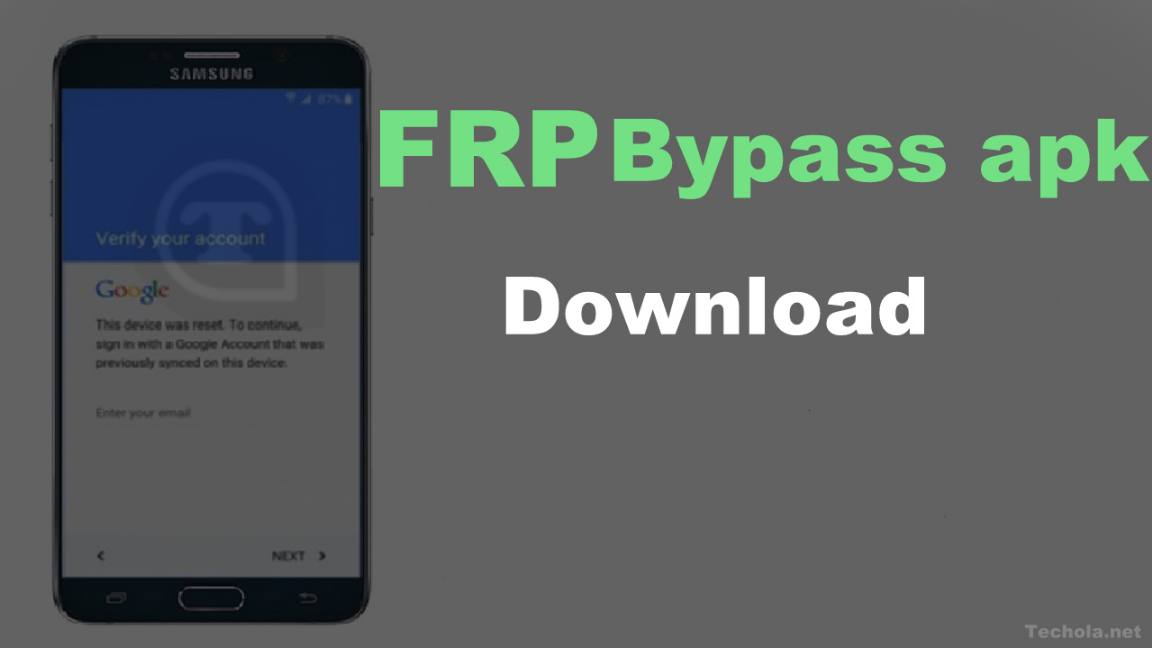 Here I share all about Samsung FRP unlock Tool and how you can easily set up and use it on your Windows computer. However, the latest v1.0 version now added too many new ways to unlock FRP lock and fixes some bugs for better uses.
Samsung FRP tool is a unlock tool for Samsung that helps to bypass Google Account lock-in Download Mode, ADB mode, and Dialer Mode. It also helps to erase factory data, fix the softbrick problem, and create ADB enable file for free. So, if you have forgotten the last active Gmail account after the factory reset then you have to use the FRP tool 2020 to bypass the Account verification. Below I share the best feature of it.
In this post, I share all the best features of the Samsung FRP Unlock Tool each and every feature is working on all Samsung Galaxy phones and any security patch level.
One-click Google Account Bypass.
Google Account Unlock in Samsung Download Mode.
Unlock FRP lock in the Samsung Call FRP method.
Make Samsung ADB enable FRP Bypass File.
Samsung Softbrick problem fix.
All latest and Samsung Galaxy Phones supported.
Working on Any Security Patch device.
SAMSUNG FRP UNLOCK TOOL SUPPORTS ALL ANDROID 5.0, 5.1, ANDROID 6.0, 6.1, ANDROID 7.0, 7.1, ANDROID 8.0, 8.1. ANDROID 9.0
File Name: FRP Unlock Tool.zip
File Size: 50MB
Type: exe
Compatible OS: Windows OS
Download: Samsung FRP Unlock Tool(Mirror)
The FRP unlock process using the Samsung FRP Bypass Tool is too much easy. Just you have to follow all the steps carefully. If you follow all the below processes carefully I am pretty sure you can easily bypass the FRP lock from your phone. Samsung sm j700t frp bypass.
First, download the FRP TOOL & Netframework on your PC.
Extract all the files using 7zip.
Now first you have to install the Net Framework on your PC.
Double click to run the Microsoft .Net framework.exe.
Then tap on Next -> Next -> Finish to install it on your computer.
Now run the FRPHijackersetup.exe.
An installation process will be opened.
Click on Next.
It will ask you to enter a Password.
Put the Password "www.gsmhagard.com" and click on the on-screen button to install in your computer successfully.
Now you have successfully installed the FRP Hijacker Tool on your computer.
Then select your device Model from the drag down mobile model selection menu.
Now Power Off your device and put it into the Samsung Bootloader mode.
Samsung Bootloader Mode process is press & hold (Volume Down + Home + Power Key).
Now click on the Scan button once.
You will see the Samsung USB Modem driver will be added to the FRP Hijacker Tool Or You can use the Download Mode button if your device not booted into the Bootloader Mode.
Select the Remove FRP option now in FRP Hijacker Tool.
Click on the Hijack It button to start the FRP bypass process.
Once finished your device will reboot automatically.
Done.
Frp File Samsung Apk File
This is the way to install and use the Samsung FRP Hijacker Tool on your PC successfully. If this article helps you please share it with your friends.
Samsung FRP Settings APK is an application which helps you to enter in settings while the device is locked by FRP account lock. In case your device is locked by Gmail account and want to unlock the Samsung device then use this application for open settings. This is not actual settings this is just an application which calls all settings functions in a list view which looks like the settings menu.
Contents
1

Samsung FRP Settings APK for bypass FRP Account

1.2

Development Settings APK Download

1.3

Install Samsung FRP Settings APK on Galaxy mobile

1.4

Bypass FRP with Samsung FRP Settings APK
Download Samsung FRP Settings APK
Development Settings APK Download
Other Bypass Applications
Install Samsung FRP Settings APK on Galaxy mobile
First You have to Download this application into your phone. This is a tricky thing to download Samsung FRP Settings APK while the device is locked. Open Google Chrome in android phone and Open Pangu.in URL "pangu.in/samsung-frp-settings-apk/" and click on download button.
It will download Samsung FRP Settings APK into your phone just click on the downloaded application it will ask you to install the application. After install It will ask you to Open Or cancel the application. Choose open. It will Open a list views just like settings. this is Samsung FRP Settings now you can factory reset your device your locked device.
If you want to unlock you FRP account lock Samsung Mobile then here is a list all Samsung mobile. These processes are working on Android 5.1.1 Lollipop to 9.0 Pie.
Samsung FRP Bypass List
Bypass FRP with Samsung FRP Settings APK
This process is working only for Android 5.1.1 Lollipop
First, from the "Welcome screen" choose available languages. connect "WiFi networks".
Go to the "Verifying your account screen". open the "SideSync" software on your "PC". Download this app : http://www.samsung.com/us/sidesync/.
Connect your phone to your computer via "USB cable." When the Open with screen appears. choose the Chrome browser.
Accept all term and tap "NO, THANK YOU" to Set up Chrome. Type in the following address into Google searcher "https://pangu.in/samsung-frp-settings-apk/"
Click OK to enter the Galaxy Apps. Choose to Agree to all "Term and Conditions" and open "Search".
Then type in "ES File Explorer" and open it.
Select Install. sign in to any Samsung Account. tap Install one more time and select Accept and Download. After downloading completed tap "Open ES File Explorer".
Choose "Download folder" and open Samsung Bypass Google app. Select Install Samsung Bypass Google. enable "Unknown sources" and tap OK.
Then from the Developer Settings, select Install and tap Accept. You can open the Bypass app and use the Android Settings.
Open "Backup & Reset "and then "Factory data reset". choose "Reset phone" Choose to select "Erase everything.
We have removed the "Factory Reset Protection" and you can bypass Verifying Google Account.
Samsung Combinations files
We have unlocked thousands of mobiles phone by using the same methods. In case you found any issue while unlocking the device you can ask m in the comment section. I will provide the best solution for your android version.