Frp Bypass Apk Samsung Download For Pc
Download FRP Bypass tools APK if your Android phone stuck at the Google Account verification screen and you need a solution to unlock your phone. Here, we have provided almost every latest and old FRP Bypass Tool and FRP APK which can bypass the FRP lock and save you time.
Without the aid of a computer, FRP Bypass APK tools will bypass the FRP from your devices. Yeah, even without connecting your computer to a PC or anywhere, you can bypass Google Account Lock. But, to fully activate the FRP, you need to download the correct FRP apk and follow the correct procedure.
You can use these FRP Tools and FRP APK on every Android device included Huawei, Honor, Samsung, Xiaomi, Nokia, Hisense, Lava, Micromax, Ulefone, Cherry Mobile, Gionee, Oppo, Vivo, Realme, Leagoo, and Android Lollipop (5.0), Marshmallow (6.0), Nougat (7.0), Oreo (8.0), Pie (9.0), Android 10 (Q), and the latest Android 11 version devices supported as well.
Nowadays, almost every new user is searching for FRP lock solutions just because they don't have much knowledge about Factory Reset Protection. Basically, it is a new security-related feature to protect the device from unauthorized access. Factory Reset Protection added on Android 5.0 to Android 10.0 Q versions.
No doubt FRP is a great security feature for Android phones. But at the same time, due to some reason, or accidentally if you factory reset the phone through the factory menu, then you will face the FRP lock verification. You won't be able to use the phone without verifying the Google Account.
In this situation, if you have forgotten the last used Google Account on the phone then you have to use the FRP Bypass Tool for PC/APK to unlock the FRP verification lock and regain access to the Android phone.
So, if you want a free and easy solution to deactivate the FRP block then you have come to the right place, Here, you can find and download every single essential FRP Bypass Tools for PC and APK for mobile which can bypass the Google account verification easily with or without PC.
Connect your phone with your pc via USB cable. Download the " SamsungFRPTool.zip " file and extract it to your desktop. Install Samsung USB Driver. After USB driver installation re-connect your USB cable. Now open the EasySamsungFRP2021.exe file. Click on "Disable drivers signatures" and Finally click on the "Bypass FRP". Install FRP Bypass Download on PC or Android. Open FRP Lock Defense is called factory reset security a New Type of Safety and security Lock Created By Google on Newest Android Devices like Samsung HTC Sony and so on Google FRP Bypass APK. Today here we are providing the methods to Unlock FRP locked phones, which might ask Verify Google Account. Android 6 Google Account Manager.apk; FRP bypass-1.0.apk; Step 13: After download android apps go to UC browser download option and install 1st apps "Android 6 Google Account Manager.apk" and then install 2nd apps FRP Bypass. After installing second app tap on the open button. Oct 16, 2017 FRP Account login Tool application allows you to enter google account while the Android device is locked. But you can unlock by FRP bypass APK. This solution is working on AT&T, Sprint, T-Mobile, Verizon, U.S. Cellular on Samsung mobile phones.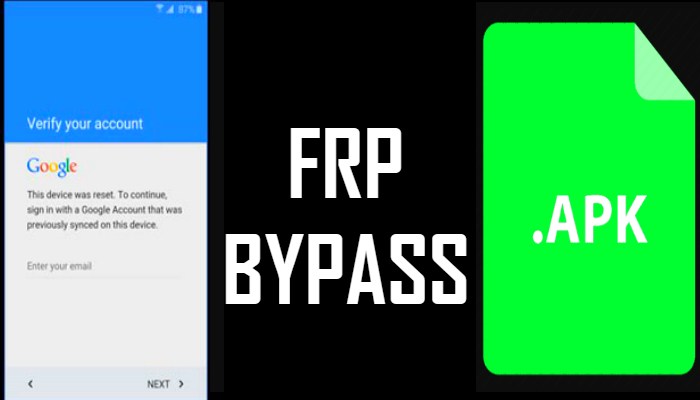 Make sure that if your phone's Android 4.0 version then you can't do anything because anyone can bypass the pin lock by performing a factory reset.
Download FRP tools
Check below I added "4" sections to download FRP tools. all the below-given FRP tools will help you to bypass google account lock from any Android devices including Samsung, HTC, Sony, Micromax, Huawei, Hisense, Infinix, Infocus, Meizu, Meitu, Xiaomi, Oppo, Poco, Realme, Vivo, OnePlus, LG, and many more other Android phones.
Here I share all the latest FRP Bypass Tool, APK, & drivers with direct download links that may help you to Bypass Google Account verification lock easily.
Download FRP Bypass APK Tools
Download FRP Bypass Tool For PC
GSM Free Version Tools
Download all GSM Box Paid Version Tools
Check below to download FRP tool or APK according to your Android version.
Download Google Account Manager
Here you can download all Google Account Manager apk. It will surely help you to bypass Google Account lock without using any computer.
Download All FRP Bypass Tool APK
Download All FRP Bypass Tool for PC to Remove Google lock
Here, I upload al the latest FRP Tools for PC. Now you can use these tools for unlocking FRP lock, flash firmware and remove pattern lock from any Android phones. In case, you have a Samsung FRP lock enabled device then you check out the best Samsung FRP tool.
Download FreeGSM Box Version Tools for Computer
Download Premium GSM Box Tools
FAQ – Frequently Asked Questions:
If you still have doubt then you can check out our FAQ section
Frp Bypass Apk Samsung Download Without Pc
What is FRP Bypass Tool?
FRP Bypass Tool helps to unlock frp lock from Android phones in various ways, So If your phone stuck at Google Account lock verification lock then this FRP tools will help to bypass FRP lock from your device. here you can download frp tools for free.
How to Bypass Google Account Lock?
Frp Bypass Apk Samsung Download For Pc Download
The FRP bypass process is very simple only you have to do is access the chrome browser, then download & install the FRP tools on your phone and open it. Now install the Google Account Manager => Then tap on the bypass FRP =>> Browser Sign in => Sign in with your any Gmail Account => That's it.
Frp Bypass Apk Samsung Download For Pc Windows 10
If you find any error while accessing the link to download FRP Bypass Tool and APK then simply comment me on below I will fix broken links as early as possible. So, if you have any FRP enabled phone and want to bypass FRP lock then you can check these FRP Tools to Bypass or Unlock Google Account lock from your device.
If you have any queries or questions regarding any FRP apk, You can let me know in the comment section below. I will help you as soon as possible. if you have any queries or suggestions write on below. Thanks for visiting.
Source(X)