Clash Of Clans October 2017 Update Download
The October update is here and this handy guide is to inform you of what changes have been made to Clash of Clans!
Home Village Updates:
New level limits and visual changes for Town Hall 11 troops and buildings
Valkyries – Can now be upgraded to level 6

Upgrade Cost: 150,000 Dark Elixir
Upgrade Time: 14 days
DPS: 163
HP: 1200
Training Cost: 220 Dark Elixir
Golems – Can now be upgraded to level 7

Upgrade Cost: 200,000 Dark Elixir
Upgrade Time: 14 days
DPS: 62
HP: 6900
Training Cost: 900 Dark Elixir
Bomb Tower – Can now be upgraded to level 6

Upgrade Cost: 10,000,000 Gold
Upgrade Time: 14 days
DPS: 48
Damage when destroyed: 340
HP: 1200
Air Sweeper – Can now be upgraded to level 7

Upgrade Cost: 9,600,000 Gold
Upgrade Time: 10 days
Push Strength: 4.0 tiles
HP: 1050
Walls – 25 more segments can be upgraded to level 12

Home Village Balance:
P.E.K.K.A. level 6: adds +100 HP and +10 DPS
Social Improvements:
Clan Suggestions
Searching for Clans becomes even easier with the new Clan Suggestions function. The Suggestions will prioritize Clans by activity such as Clan War activity, Troop donation activity, etc. An icon will also highlight suggested Clans that has a member from your Friends List.
Clash Of Clans October 2017 Update Download
Update May 22, 2017: Clash of Clans (COC v 9.24.2 apk) has been updated to version 9.24.2. Supercell has disclosed the changes that will be available in upcoming May 2017 update.This is a major update and may decide the future of the game.
Online Indicator
The Clan Chat will now display the number of Clanmates currently online.
The Friends List will now display which members of your Friends List are currently online.
You can now spectate attacks your friends make via the Friends List.
Clan Improvements:
New 35v35 and 45v45 Friendly Wars
Spectator slots for Clan Wars increased to 30, +10 extra slots for viewing via your Friends List
Get notifications when a War Attack is happening, even while in Replay Mode.
Clans can now set Builder Base trophy requirements in the Clan Settings.
Clan Badge, Clan Troop drop stone, and Castle graphic update – The new Clan Badge border will change based on your Clans level.
Clan Path – Donated troops will now travel through the Clan Path on the map.
Builder Base Friendly Challenge!
Practice your favorite attack strategies and test your layouts with these new Friendly Versus Battles!
General Updates:
A.I. adjustments
Battles will not finish until the projectile from the last unit lands on the target even if that unit is killed.
Improvements on troop attack position selection.

Download Clash of Clans 8.551.4 APK: Probably the best multiplayer game on available on Android devices, the CoC 8.551.4 apk October update is here. Supercell released a new CoC update on October 12th and we are here to provide you the link to download Clash of Clans latest apk for free. There have been a lot of changes in the new Clash of Clans October update which we will be discussing in this article as well. There are many new elements in the new CoC apk which makes it even more interesting for millions of craving players out there.
What's New in Clash of Clans 8.551.4 October 2016 Update?
Introducing the Bomb Tower at Town Hall 8: Bomb Towers explode in a small radius when destroyed, punishing masses of melee troops that charge in without a careful plan. Bomb Towers create a lot of new room for balancing mass-attack troops, which have too easily teetered between being super-weak or super-strong.
New troop levels: Dragon, Baby Dragon, Wizard
New defense Levels: X-Bow, Mortar, Hidden Tesla
25 more wall pieces to Town Hall 11
Lots of upgrade costs and times reduced
Rebalancing, including Witch and Skeleton Spell buffs
Clan Wars loot and Clan XP rules revisited
Continued balancing changes to Clan Wars matchmaking
Friendly Wars, upgrade discounts and much more
Download Clash of Clans 8.551.4 APK for Android
[indeed-social-locker sm_list='fb,tw,go1′ sm_template='ism_template_1′ sm_list_align='horizontal' sm_display_counts='true' sm_display_full_name='true' unlock_type=2 locker_template=3 sm_d_text='
This content is locked
Clash Of Clans October 2017 Update Download Full
Share to Unlock the Golden Content!' ism_overlock='blur' disable_mobile=1 ]
File Name: clash-of-clans-8.551.4.apk
Game Name: Clash of Clans
Version: 8.551.4
Updated: 12th October 2016
File Size: 61.76MB
[/indeed-social-locker]
Clash Of Clans Recent Updates
If you want to watch a demo of the Clash of Clans army training and quick train, check the below video. It will help you very much!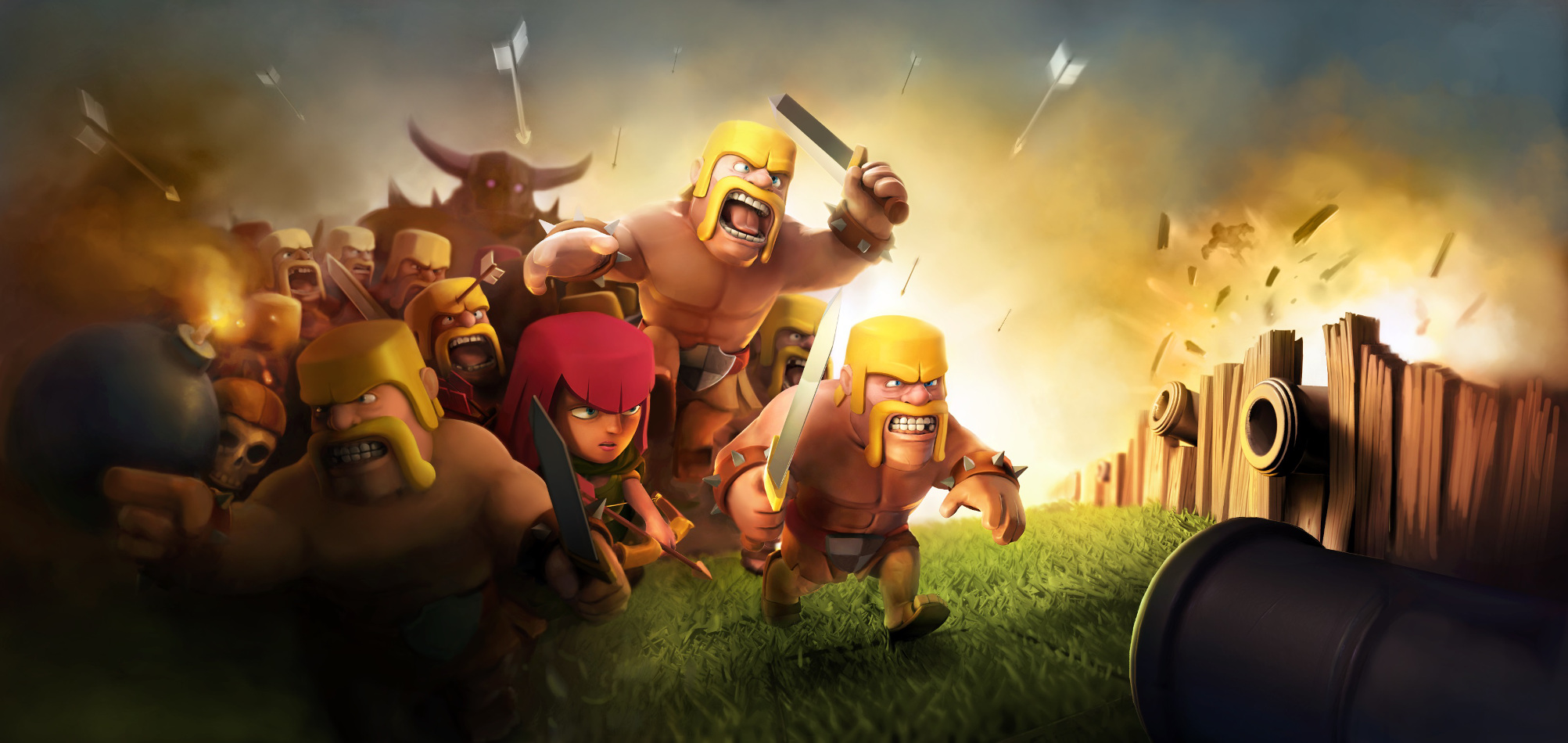 Clash Of Clans October 2017 Update Download Torrent
So this was a quick update from Apps Prison on the latest Clash of Clans 8.551.4 APk Android. We hope you download it and start enjoying the new Bomb tower and the new powerful Witch to counter your enemy bases. Get clashing guys, it's time to give a new taste of attack to your rivals by downloading the all new Coc 8.551.4 APK October 2016 update!